United Way of Northern Arizona (UWNA) is pleased to announce that Scott Pettitt, president of the Wharton Foundation, has recently joined the UWNA Board of Directors.
Scott has been interested in education since his college days, when he studied environmental education with an emphasis on curriculum design at Prescott College in the mid-1990s.
Around that time, Scott began his long association with the Wharton Foundation, a private group that provides grants to programs focusing on education, specifically those benefitting students with limited access to educational resources.
"Through the Wharton Foundation, I have the opportunity to invest in high quality education and the organizations that offer meaningful transformational experiences for children of need and their families," he said.
The Wharton Foundation, along with Arizona Community Foundation Flagstaff and UWNA, are the primary supporters of LAUNCH Flagstaff, a partnership of community stakeholders working towards fostering a world-class education for all of Flagstaff's children.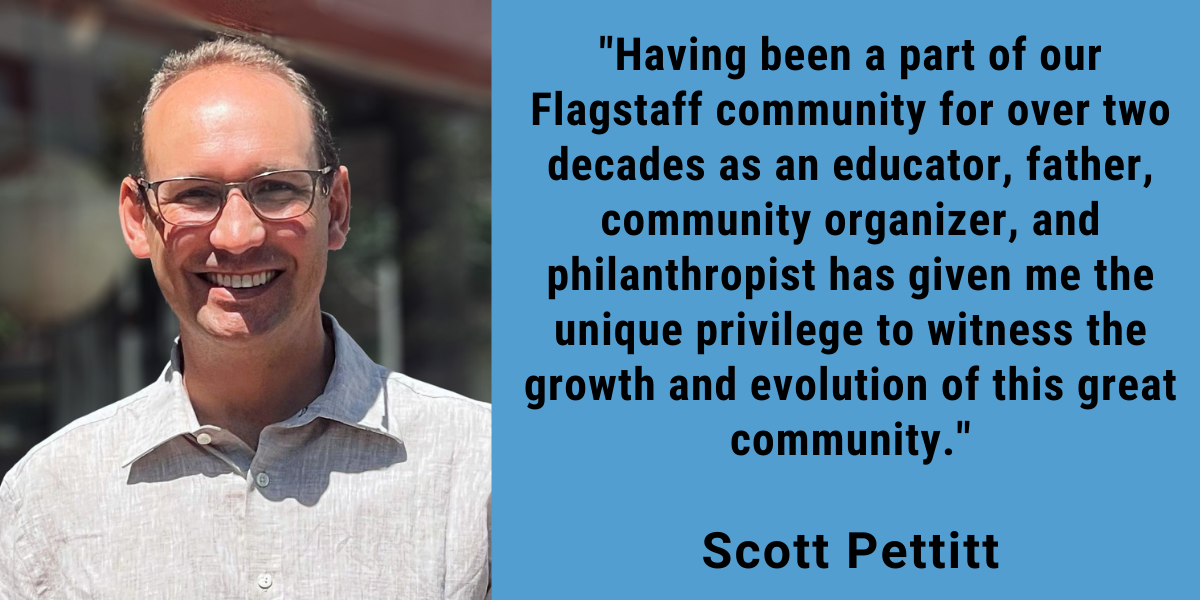 Scott first came to Flagstaff in 2000 to assist The Nature Conservancy in managing its Hart Prairie preserve and develop an environmental education experience for visiting schools and student organizations.
"I have stayed in Flagstaff due to the wonderful community and surrounding beauty that is so rare to find in other places," he said. "I have loved making Flagstaff my home and look forward to many more years of being a part of this community."
Scott and his wife, Lindsay Hunt-Pettitt, have two children, a 7-year-old son and 4-year-old daughter. They are fans of hiking, camping, and gardening. In addition to his leadership roles at UWNA and Launch Flagstaff, Scott also has served on the Grand Canyon Youth Board of Directors since 2006.
Please join us in welcoming Scott to the UWNA Board of Directors.