Plans are underway now for this year's KinderCamp™ in northern Arizona, which will once again give preschoolers the foundational, social and academic skills needed to successfully transition into kindergarten.
Plus, there will be a little basketball included.
In honor of a $10,000 donation from the Phoenix Suns for this program, there will be a one-day basketball clinic for the Flagstaff preschoolers participating in the four-week program.
KinderCamp, one of United Way of Northern Arizona's signature initiatives to Step Up for Our Youth, began in 2005 after a survey identified early childhood learning as a major concern in the region. The initial partnership between UWNA and the Flagstaff Unified School District has grown over the years to include school districts throughout northern Arizona.
"This year will be much of the same kind of programming, but with a big focus on social/emotional development, because COVID took a lot of opportunities away from the students," said Sara Owen, coordinator for KinderCamp.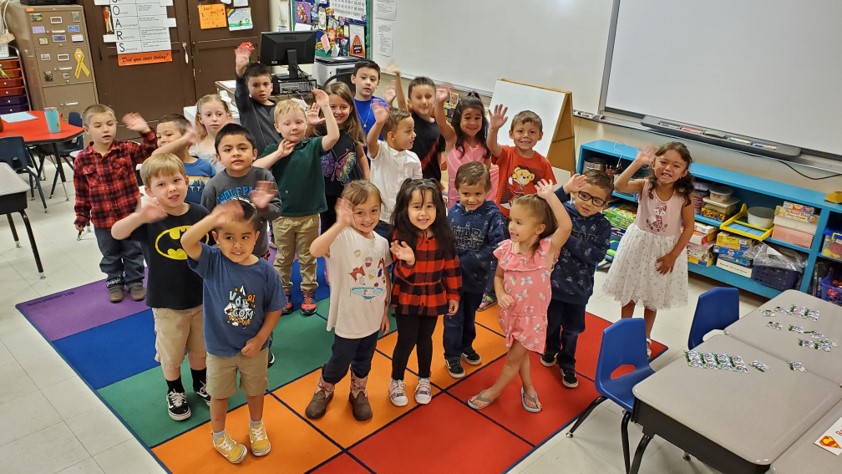 There will be roughly 180 students participating in the program, which is free to families. About 120 of those students will be in Flagstaff, with another 30 in both the Williams Unified School District and the Blue Ridge School District of Pinetop/Lakeside.
During the four weeks, the children will learn letters and sounds, numbers and some science while getting used to being part of a classroom community.
Owen said that parents of KinderCampers notice that their child is more helpful around the house, more willing to share and looking for additional responsibility and independence after completing the program.
Another important aspect of the program is a meeting with the parents or caretakers of each child and the gift of a "literacy kit" filled with chalk, Legos, books and activities that parents can easily do at home with their kids with items already in the house.
There's also a nice article about what kindergarteners need to know before that first day of class.
"It's all about being motivated and excited about learning," Owen said, "as well as the social skills that make a kiddo well-rounded and confident."
The program has been made possible by the generous support of many collaborating partners over the years. The largest of these grants, from Arizona Community Foundation of Flagstaff, has enabled UWNA to leverage funds and obtain additional support from other entities and individuals, including: APS, Coconino County, the Geile Charitable Foundation, the Molly and Joseph Herman Foundation, the Phoenix Suns Foundation, the Phillip K. Lyons Foundation, Supervisor Matt Ryan, Salt River Project, Wells Fargo and Williams Rotary.