When COVID-19 made congregant shelter living a dangerous option for those experiencing homelessness, Flagstaff Shelter Services (FSS) stepped up by renting hotel rooms for their most immunocompromised clients. It was a successful – if expensive – way to continue to serve the homeless at the height of the pandemic.
It also led to an innovative idea: tap into funds available through the American Rescue Plan Act to acquire a hotel and rehab the units into emergency housing. With the support of the Arizona Department of Housing, FSS purchased a Route 66 hotel that years ago was the The Crown Motel and more recently operated as a Howard Johnsons.
Other groups helped support the launch of the new site, including the Forest Highlands Foundation and the Arizona Diamondback. A grant from United Way of Northern Arizona allowed FSS to hire a full-time manager for the new shelter complex, which is being renamed The Crown in a nod to the building's history.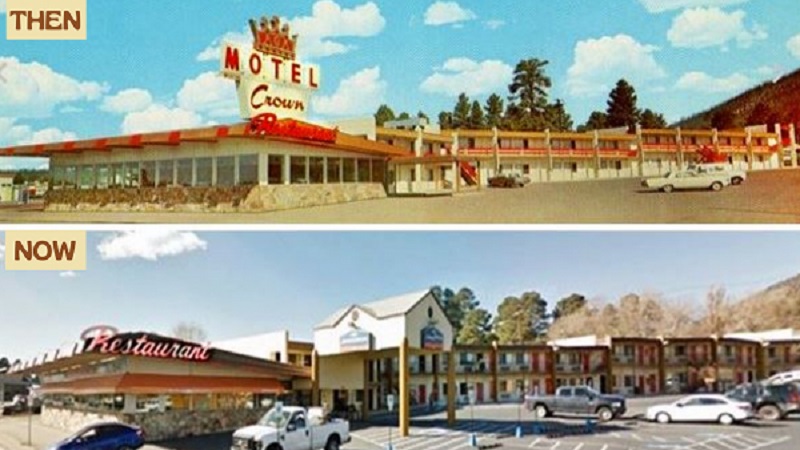 "This place, The Crown, is a love letter," said Ross Schaefer, Executive Director of FSS. "A love letter to Flagstaff and northern Arizona as a whole. It is a letter to our neighbors who deserve the best from their community. A letter that says your roof status does not define you. It is one that says 'we want you here – you are not invisible, or forgotten.' But mostly, this letter is a promise. A promise of home."
Since it opened in April, the 58-room shelter has served about 50 people, It is anticipated it will help about 1,000 individuals annually, not only with temporary shelter, but a series of wraparound service, such as medical care, behavioral health and rehousing services.
One of the first residents of The Crown was Berto, a Cuban refugee who endured three days on a raft in the ocean to come to the United States back in 1993. Berto lived and worked in Arizona for many years, but a series of events in 2007 left him without a home. For years he traveled from place to place, sleeping anywhere he wouldn't be chased off.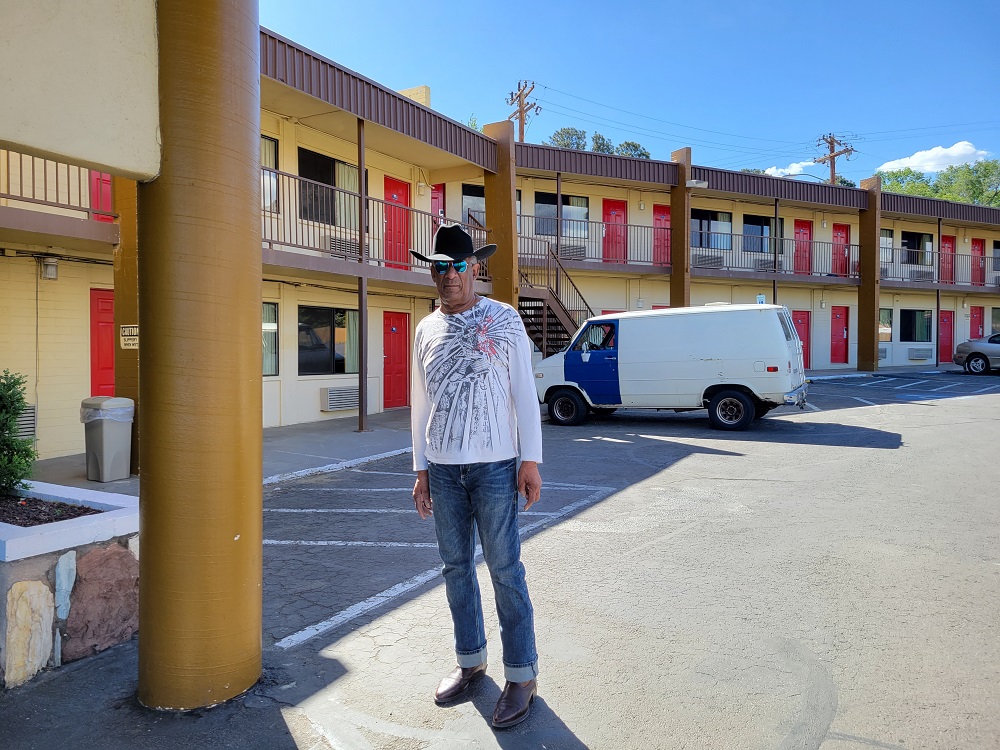 On a cold day last year, a staffer from FSS convinced him to stay at the shelter on Huntington Drive.
Because of an array of underlying health issues, Berto was a prime candidate to transfer to the expanded emergency shelter at The Crown. He is now working with staff there to make a plan that will allow him to find a permanent home.
"I'm glad to be alive; I'm too old to be drifting," he said. "It's better here, not so crowded and it makes me feel better about what I do. There are people here I can trust. I see The Crown as a way to get out of all this and to find a place of my own."