It's been a non-stop summer for United Way of Northern Arizona volunteers as we worked together to help with post-fire recovery efforts, prepare for the increased possibility of flooding, and even help out at a couple of this year's KinderCamp™ events.
Before we take a look at the work done – and a few upcoming events – we'd like to take a moment to thank everyone for their hard work so far this season.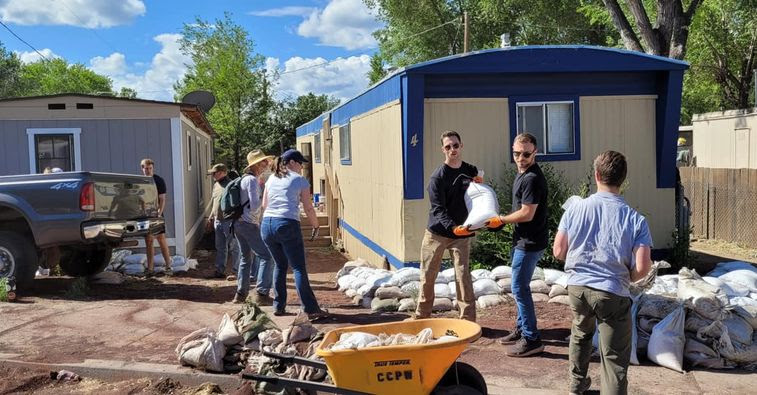 We've had 17 volunteer crisis-response events with 400 volunteers working almost 1,550 hours. Activities included post-Tunnel Fire cleanup events, replenishing sandbags in Sunnyside, and a massive effort to help build a million new sandbags for anticipated flooding in the new burn scar areas.
We are very grateful to Little America for providing lunch for volunteers and Acts of Kindness that gave goodie bags to those who worked.
Some groups had specific days where their companies or organizations came out to work, including W.L. Gore & Associates, Nestle Purina, the national Bike & Build organization, the Coconino County Facilities Department and Northern Arizona University. Alumni from Flagstaff High School, Coconino High School and the former Sinagua High School held reunion events around sandbag-building. Now that's showing community and school spirit!
Speaking of schools, not everything was emergency related. There were 16 volunteers that pitched in a total of 27 hours to help out at the opening and closing events of this year's KinderCamp™ program.