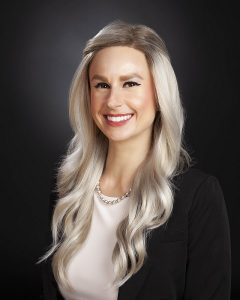 When Gabriella "Gabe" Smith arrived in Flagstaff in 2003 from the Pacific Northwest, she was a trailing spouse armed with a newly-minted MBA, and searching the classifieds for her first job out of college.
An anonymous ad in the Arizona Daily Sun for an Administrative Assistant caught her eye and she applied. It turned out the company was a relatively young commercial contracting business, Kinney Construction Services Inc. (KCS), started in 1999 by founder and CEO Tim Kinney.
"There were only about five of us at the time," she said. "It was exciting being part of a company in its infancy. I was inspired by Tim's vision and felt I could contribute. The stars aligned."
Over the next two decades, a core trio helped grow the company – Tim Kinney, Mike Thomas, who started out as an Estimator, and Gabe. As KCS grew, so did the roles and responsibilities of its employees: Mike Thomas is now President of the company and Gabe is Executive Vice President. There are now more than 90 employees at KCS's offices in Flagstaff, Phoenix and Camp Verde, and the company has won numerous awards for its sustainable building practices and bringing environmentally conscious designs to life.
Part of the vision that so attracted Gabe to the company 20 years ago was its commitment to the community, which was embodied by it's owner. Tim Kinney is a UWNA philanthropic leader who has devoted time, talent and funds to improve lives and create lasting change, including being a member of the Tocqueville Society, a group of particularly generous donors who give $10,000 or more personally each year to UWNA.
The company shares the belief in UWNA's mission. Part of Gabe's duties is to spearhead the company's "Pacesetter" campaign each year for UWNA with KCS's HR and Office Manager, Lynn Martin. This special fundraising effort that takes place just prior to the general annual campaign to give UWNA a "head start" on its fundraising goal. KCS has now run Pacesetter campaigns for the last 17 consecutive years, averaging about $31,000 each campaign, including Tim Kinney's Tocqueville Society pledge.
"We are all impressed by the incredible work the United Way does for our community," Gabe said. "They always keep a pulse on what the greatest needs are. They act as a convener and facilitator, and make sure that the organizations addressing those needs get the support they deserve."
As a businesswoman, Gabe says she values the due diligence UWNA does to make sure the money it raises go to the most effective programs in the community.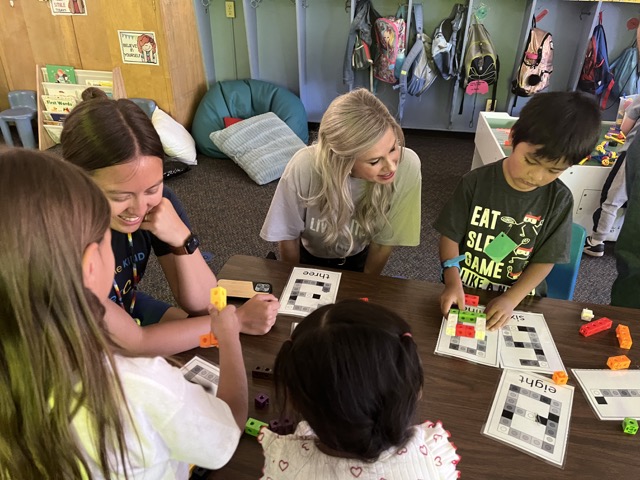 Gabriella "Gabe" Smith on a tour of this year's KinderCamp™ program in Flagstaff.
As a mother of two, she appreciates the focus UWNA puts on early childhood development and positive youth development.
"I was on a KinderCamp tour a few weeks ago," she said, referring to the school readiness program that is a UWNA signature initiative. "When you see firsthand the process and the huge difference it is making in those children's lives? That's something that is near and dear to me."
Gabe joined the Board of Directors in 2018 and said she does not take that responsibility lightly.
"It is an honor to fill that role, and I am grateful to every single person and organization that supports United Way," she said. "Everything we are doing is making a positive difference in our community. We have made great progress, and there is more work to be done. Let's Live United!"